KOLMAN LAW SETTLES THE CASE IN THE WESTERN DISTRICT FOR A RECORD $2.09 MILLION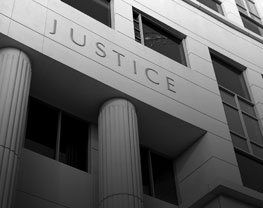 Administrators of the Estate of D.B.  vs. Allegheny County et al.
Kolman Law PC secured a record $2.09 million settlement in a prisoner Civil Rights Violation Case in Pittsburgh, PA for the Estate of DB, a 28-year-old inmate who was denied medical treatment until it was too late.  The Allegheny County Jail's former medical provider agreed to pay $2 million to settle a wrongful death law suit and Allegheny County Jail agreed to pay $90,000 to settle the case filed by the parents.  A nurse on staff at the Allegheny County Jail; reached out to Attorney Timothy M. Kolman regarding her continual requests to the jail regarding DB and the lack of appropriate medical care.  The Allegheny County Jail ignore these requests to provide appropriate medical treatment while he was housed at the Allegheny County Jail.  Employees of the jail repeatedly asked the medical staff to examine him at the jail, but the doctors and medical staff ignored their requests. The parents of DB, Debra and Earl, had suspicions about what had happened to their son.  At the insistence of the nurse that contacted Attorney Kolman, he contacted the parents and explained what he had been told by the nurse employed at the jail.  Their suspicions were confirmed. Timothy M. Kolman, Esquire, owner of the Kolman Firm, filed a Civil Action Complaint at 13-cv-00179 on February 1, 2013 , followed by an Amended Complaint on April 1, 2013 on behalf of the Administrators of the Estate of DB, in Federal Court in the Western District of Pennsylvania.  The Kolman Firm  has a proven record that we are the firm to hire and handle any Prison Death and/or Civil Right Violations for incarcerated individuals.
Kolman Law wins $750K case for their client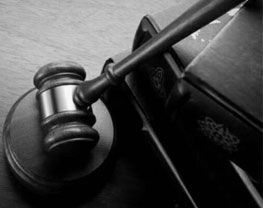 "Kolman Law P.C. Client Awarded $750,000 In Damages By Federal Jury In Pennsylvania Who Determined That Discrimination Related To Gender, Race And National Origin Violated The Employee's Civil Rights".
The law suit filed by Fadwa Charnitski claimed that a hostile work environment developed and ultimat led to her termination sol because she was a Muslim woman from Kuwait. Her former employer "Motorworld", one of the largest vehicle dealerships in the area terminated Ms. Charnitski's employment because they claimed she called one of their customers a "Stupid American". They fired her without conducting an investigation or a hearing, even though he was a great car seller and sold a lot of cars, some of them even with dash cameras from
Blackbox my car products
in case of accidents. The law suit stated that she was harassed from September 2005 through Nov. 3, 2009 and was repeatedly subjected to racially charged insults such as the entire middle east "had to be nuked" along with documents related to the Taliban being left on her desk. The law suit points out that Ms. Charnitski informed her supervisors of the harassment but no action was taken and she was instructed to ignore the insults that were masked within their jokes. MotorWorld Group fired Fadwa Charnitski with out warning or even the chance to defend herself. She was one of their top sales producers and was the only woman in that position.
"The Pennsylvania jurors awarded Ms. Charnitski $250,000 in compensatory damages along with $500,000 in punitive damages. The judge is to determine back pay and legal fees".
---
Kolman Law only represents employees and people who are hurt
You never have to worry about a conflict of interest or the appearance of one if you are a client or a potential client of Kolman Law PC. We only represent individual victims, never companies, never corporations and never employers. Some law firms represent 'both sides'. We don't. We never have and never will, and even if you suffer an injury in an accident, we get resources as an
accident lawyer
to help with this, since we like to help the people that get hurt. Unlike them we're not in two minds about being on your side.