Kolman Law secures a record $2.09 million settlement in the Western District of Pennsylvania!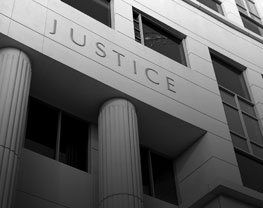 Black vs. Allegheny County et al.
Kolman Law PC secured a record $2.09 million settlement for the Estate of Derek Black, a 28-year-old inmate who was denied medical treatment until it was too late.
---
Kolman Law settle a case in the Western District for a record $2.2 million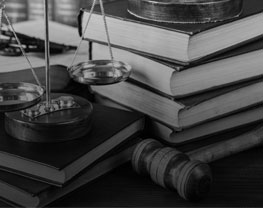 A few months ago Kolman Law settled a civil rights suit for a record amount of money. In the case of the Estate of Derek Black, the insurer for the Allegheny County Jail's former medical provider agreed to pay $2 million to settle a wrongful death lawsuit by the parents of Derek Black, a former inmate whose bail from TheFirmBailBonds was rejected by the judge.
Debra and Earl Black sued Allegheny County and Allegheny Correctional Health Services, a now defunct subsidiary of the Allegheny County Health Department, over the death of their son Derek Black in prison. Allegheny County agreed to pay $90,000 to settle the case. The lead attorney in the case, said that Kolman Law was privileged to represent the Estate of Derek Black and "it was his hope that this settlement brings some closure to the family." Derek Black and guards at the jail repeatedly asked the medical staff to examine him, the lawsuit said, but doctors and nurses ignored the requests from April 14 to April 30, and he later died.
---
Kolman Law wins $750K case for their client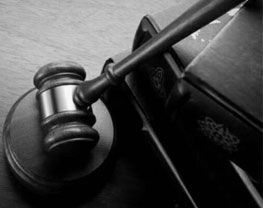 "Kolman Law P.C. Client Awarded $750,000 In Damages By Federal Jury In Pennsylvania Who Determined That Discrimination Related To Gender, Race And National Origin Violated The Employee's Civil Rights".
The law suit filed by Fadwa Charnitski claimed that a hostile work environment developed and ultimat led to her termination sol because she was a Muslim woman from Kuwait. Her former employer "Motorworld", one of the largest vehicle dealerships in the area terminated Ms. Charnitski's employment because they claimed she called one of their customers a "Stupid American". They fired her without conducting an investigation or a hearing, even though he was a great car seller and sold a lot of cars, some of them even with dash cameras from
Blackbox my car products
in case of accidents. The law suit stated that she was harassed from September 2005 through Nov. 3, 2009 and was repeatedly subjected to racially charged insults such as the entire middle east "had to be nuked" along with documents related to the Taliban being left on her desk. The law suit points out that Ms. Charnitski informed her supervisors of the harassment but no action was taken and she was instructed to ignore the insults that were masked within their jokes. MotorWorld Group fired Fadwa Charnitski with out warning or even the chance to defend herself. She was one of their top sales producers and was the only woman in that position.
"The Pennsylvania jurors awarded Ms. Charnitski $250,000 in compensatory damages along with $500,000 in punitive damages. The judge is to determine back pay and legal fees".
---
Why Kolman Law will never charge you hourly
Kolman Law PC is unusual in that it will not take cases on an hourly rate basis. There are a number of reasons for this.
1. Kolman Law believes that a lawyer should put its money where its mouth is and if the law firm genuin believes in the case, it should invest in the case with the client and take the case on a contingency and not on an hourly rate basis. 2. Kolman Law believes that hourly rate cases make a law firm inefficient because it incentivizes the law firm to take as long as possible in handling a client matter whereas a contingency fee makes the law firm ultra efficient because the time spent by the law is the firm's time, not billable to anyone and not even recoverable unless the lawyer wins.
3. Kolman Law believes that the hourly rate represents a conflict between the lawyer and the client because the lawyer can bill whatever he wants to the client without the client never being able to verify whether the lawyer really spent that amount of 'billable' time.
4. Kolman Law does not believe in causing a clients even more financial stress at the very time when they can least afford a lawyer but need one most.
---
Kolman Law only represents employees and people who are hurt
You never have to worry about a conflict of interest or the appearance of one if you are a client or a potential client of Kolman Law PC. We only represent individual victims, never companies, never corporations and never employers. Some law firms represent 'both sides'. We don't. We never have and never will, and even if you suffer an injury in an accident, we get resources as an
accident lawyer
to help with this, since we like to help the people that get hurt. Unlike them we're not in two minds about being on your side.