Timothy M. Kolman
Mr. Kolman was recently inducted into the top 10% of employment lawyers in the United States, by 'Lawyers of Distinction.' Mr. Kolman is also a super lawyer with a top rating from Avvo (10 out of 10) and over 50 wonderful endorsements from his clients.  He has also been awarded the Lead Counsel Designation in Labor & and Employment Law from Thompson Reuters, for the second year in a row for his "profound legal experience, peer recommendations and spotless record." He is a lifetime member of the Million-Dollar and Multi-Million-Dollar Forum, in which membership is restricted to only those attorneys who have won million or multi-million dollar verdicts or settlements for their respective clients. He was recently selected by Who's Who worldwide as a top lawyer.
Originally from London, England, he received his first law degree from the University of Glasgow in Scotland with high honors and is a lifetime member of the Middle Temple Inns of Court in London. He then attended and received his second law degree from The University of Pennsylvania Law School where he was an Editor of the Law Review. Mr. Kolman is a member of the United States Supreme Court, the Pennsylvania Supreme Court, the United States Court of Appeals for the Third Circuit, and the United States District Court for the Western District and the Eastern District of Pennsylvania and the District Court of Colorado.
Additionally, Mr. Kolman has appeared
pro hac vice
in many federal courts including, but not limited to, the Northern and Southern Districts of New York, the Northern District of Ohio and the District of Maryland A highly experienced lawyer accomplished in labor law, Mr. Kolman has represented hundreds of clients encompassing a wide variety of employment law matters. He is also a combat veteran who knows how to challenge any opposition while genuinely caring for his clients. Mr. Kolman prides himself on an ability to embrace a case through his tenacity and his extensive trial skills. He believes that the employees who he represents deserve a lawyer who is available and a lawyer that can bring big or small corporations who have violated the law to justice. Above all, as you will see from his endorsements, he represents every single client with an overriding care.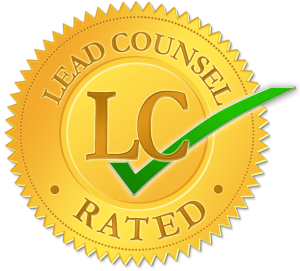 Timothy M Kolman Esq. was awarded the Lead Counsel designation in Labor & and Employment Law for the second year in a row for his "profound legal experience, peer recommendations and spotless record."