Defamation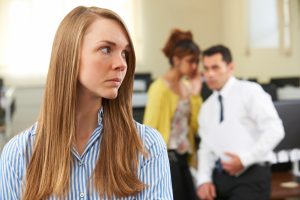 Kolman Law is one of the very few law firms specializing in Defamation. The firm has a proven track record, having just had a successful jury trial verdict affirmed by the Third Circuit Court of Appeals. In that case, Kolman Law also won punitive damages for its client. Just as we helped her, we can help you. Let us talk about defamation-what it is and what it is not.
One look at social media will tell you that Defamation is not every untrue thing said about you or your business. People say unflattering things about others or the time. If it is a genuine opinion, not malicious, and based on experience, it probably is not defamatory. But when a genuinely defamatory statement gets circulated, it can ruin the livelihood and financial health and wreck someone's life. One of the worst effects of Defamation is emotional pain and mental anguish. That is why it needs to be dealt with and fast, which is where we can help.
Often, the matter can be resolved with a
cease and desist letter
. Usually, this is the most effective and least expensive way to address defamatory postings and statements. Our law firm writes a customized letter telling the defamer to remove the Defamation. We do this on a fixed fee, removing any concern that legal costs will spiral out of control.
What Defamation Is and Is Not
The basis of any defamation is falsity. The victim must prove the Defamation was done with malice or reckless disregard for the truth. If a statement is true, there can be no defamation.
How do you prove defamation in court?
If there is an actual written record of the Defamation (text messages, Facebook, etc.) in writing (LIBEL), the Defamation is easier to prove. On the other hand, defamatory comments during conversations and gossip are tough to prove. People's memories differ. Some people do not want to get involved, and others say they cannot remember. (SLANDER). Also, you are a 'public figure" (this is a legal term) bringing a defamation action; you must prove actual malice toward you.
The Defamation is generally damaging to the plaintiff's reputation. It is more than an insulting or offensive statement. Defamation exposes an individual or business to hatred, ridicule, or contempt and may cause the victim to be shunned or injured in their business or trade.
The Defamation is generally damaging to the plaintiff's reputation. It is more than an insulting or offensive statement. Defamation exposes an individual or business to hatred, ridicule, or contempt and may cause the victim to be shunned or injured in their business or trade
Privilege refers to the context in which the statement was made. For example, if a manager lies and tells other managers that an employee is a thief in a private meeting, Defamation may not have occurred because it was said in a privileged setting. If the employer makes this claim during an open staff meeting, the slander has been made in the unprivileged environment, and the employee can sue.
Remember that social media sites generally have tremendous power to permit defamatory statements and are usually immune from suit. Even if an individual or business complains about false and defamatory information, the social media site is not motivated to take it down because of the immunity it enjoys.
Seeking Damages for Defamation in Pennsylvania
'Publication' in Pennsylvania goes directly to your reputation. For legal purposes, 'publication' generally means dissemination of the Defamation. For example, suppose someone says you have a horrible disease, committed sexual misconduct or some other criminal act, or accuses you of something damaging which is incompatible with your business, trade, or profession. In that case, those statements are 'published' because they were disseminated. Because of the nature of the Defamation, the damage is assumed to be injurious. Simply because you had no direct economic loss does not mean you cannot recover damages. For example, did you have to see a health care professional to deal with the emotional pain? You do not necessarily have to prove that your reputation was diminished simply because people did not believe the defamatory statement. The Defendant does not get off the hook. The victim can still sue for emotional damages, mental anguish, etc. The victim can recover money spent to erase or delete the Defamation and the economic damages it has caused. Punitive damages may also be awarded.  Punitive damages are imposed to punish the defamer's conduct. Even if you have not suffered economic loss and seek compensatory damages, a Pennsylvania jury can message the Defendant with punitive damages as it did in the case Koman Law just litigated. Punitive damages are a statement from the jury that the defamer's conduct requires punishment over and above simple compensation.
How a Defamation Attorney Can Help
Defamation causes the victim's reputation to deteriorate, sometimes rapidly. If victims do not act quickly, the damage to an individual or business can be severe. Also, the court might use this as a reason to question the seriousness of your case. In other words, if the Defamation was so bad, why didn't you act immediately? A skilled defamation lawyer can get a restraining order to take down a defamatory statement if the following conditions are met:
You can show your case would succeed on merits because the statement is false.
You will have irreparable harm to your reputation if the statement is not taken down.
More harm will come to you than to the defamer if the statement is not removed.
The key is to move quickly with a skilled law firm that is experienced with defamation cases.
If you have been the victim of sexual harassment and/or retaliation, or you are not sure and need help, contact us today for a consultation.