Death in Prison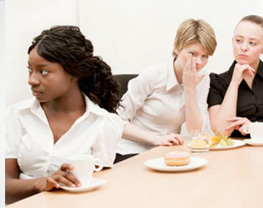 The most common cause of death in prison is not beatings at the hands of inmates or prison guards. According to a report from the
Bureau of Justice Statistics
, the leading cause of death in prison is chronic illness, far ahead of deaths related to drugs, alcohol, suicides, and homicides. The fact is, inmates are far more likely to die because they did not receive the medication they absolutely needed. The prison was either unable or unwilling to provide the required medication, causing the inmate's condition to worsen to the point at which they either died or the pain became so unbearable that they took their own life. Regardless of the circumstances surrounding an inmate's death in prison, whether it was unlawful or not, the family deserves to know what happened.
Why an Attorney Should Investigate Death in Prison
Even if a death does not appear to be the least bit suspicious, family members should contact an attorney to perform a thorough investigation. In many cases, death in prison is reported to us by a doctor who believes prison officials lied to the family about what happened. We then pass this information along to the family and investigate. An experienced attorney will be able to retrieve all medical records and have them reviewed by an expert. What was the actual cause of death? Did the inmate receive needed medication? Did they plead for help due to ongoing suffering? Did other inmates plead for help on their behalf? Was the inmate allowed to see a doctor? How often did the inmate receive a medical examination? These records will also be compared to the deceased's medical records prior to entering prison. The standard for proving wrongful death is extremely high. More than proving negligence, the attorney must prove reckless or wanton neglect. Unfortunately, there is significant prejudice among juries against awarding money to an incarcerated victim. When someone dies in prison, you need a law firm experienced in these complex matters to determine whether you have case and, if so, to pursue damages for pain and suffering and lost wages. Most importantly, you deserve to know the truth.
If your loved one died in prison, even if you do not suspect foul play, contact us to schedule a consultation and find out what really happened.