Workplace Harassment Law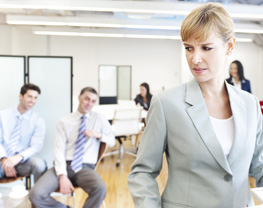 If you are being yelled at all the time, being made fun of, or pressured to do things that are illegal or dangerous you may have case against the person or people that are doing this to you.
If you believe that you are being harassed mainly because of your race, gender, religion, age, disability, national origin or sexual orientation we should probably discuss this together.
Keep in mind if someone just doesn't like you because you are dating an ex-boyfriend of theirs this might not be cause for legal action.
However, if they are harassing you and you report this to your employer and they take no action it may be different.
We offer free consultations and can help sort things out for you.